Some phone contacts are logged here, others on a napkin somewhere. FT8 contacts are eventually uploaded to LoTW. SOTA contacts are logged at sotadata.org.uk. I sometimes QSL with paper. I'm good on QRZ.
---
SOTA Activity…….. Activation reports here
---
ECHOLINK NODE (Echo park) – This is a temporary node, mostly used to monitor repeaters on the east coast. Radio is a Baofeng on low power, antenna is terrible. Host machine is a Raspberry Pi, running Debian. Software is SVXLink Everything is built into a ammo can. TX doesn't make is much further than a neighborhood block.
AG6N-L
Node: 390877
145.675 / CTCSS 156.7
TX @ 5W
DTMF commands, enter *# for help.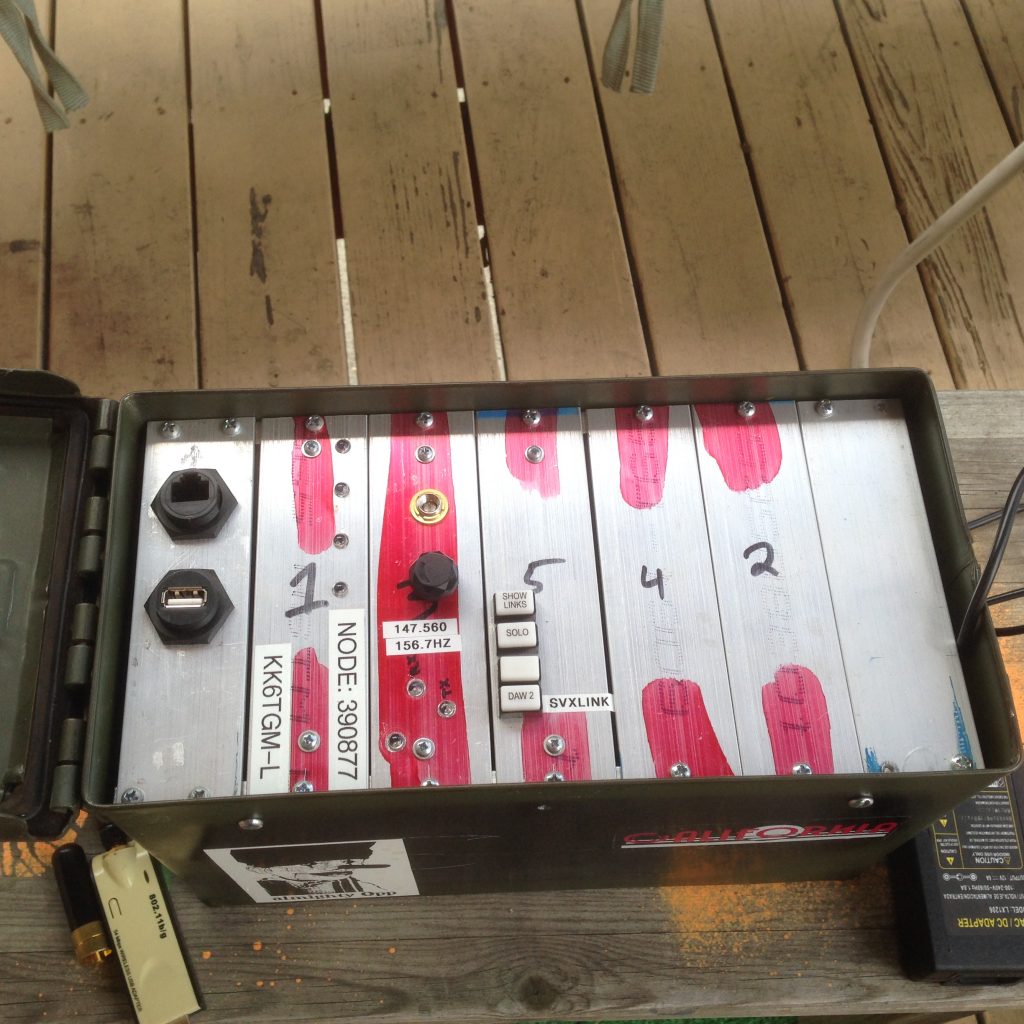 ---
---
WORMHOLE NET Wednesdays on 446.500 @15:30z
Jon, K6LDQ publishes a newsletter
Volume One
Wormhole News Issue 1
WormHole News Issue 2
WormHole News Issue 3
Wormhole News Issue 4
Wormhole News Issue 5
Wormhole News Issue 6
Wormhole News Issue 7
Wormhole News Issue 8

Volume Two
Wormhole News Issue 1


High Frequency stuff…